Programs offered through the Inova and Shenandoah Partnership
PROGRAMS OFFERED IN FAIRFAX
Directions To ICPH
Shenandoah's Fairfax location is conveniently located at the intersection of I-495 and Route 50.
ADDRESS
8095 Innovation Park Drive
Suite 301
Fairfax, VA 22031-4868
The Fairfax Experience
Shenandoah's newest location, ICPH Fairfax opened at the beginning of the 2017-18 academic year!
This facility is ideally located in close proximity to the Inova Health Care System's Fairfax Hospital, and is perfect for students who prefer an urban setting that is complete with outstanding restaurants, shopping opportunities, and easy access to Washington D.C.
Life at ICPH
This new Shenandoah location includes:
Student kitchenette, vending machine hall, and lounge
Conference center and conference rooms
Research labs, classrooms, and clean rooms
Nursing, Pharmacy, and Public Health faculty offices
Individual and group study spaces
Shenandoah University will be the first university on the ICPH campus and joins a unique, internationally prominent hub for discovery, prevention, health and longevity that will connect researchers, clinicians and empowered consumers – all for the benefit of our community, our patients, our friends and our family members. We really look forward to the opportunity to make many of these Shenandoah University students employees of Inova." —Inova Center for Personalized Health CEO Todd Stottlemyer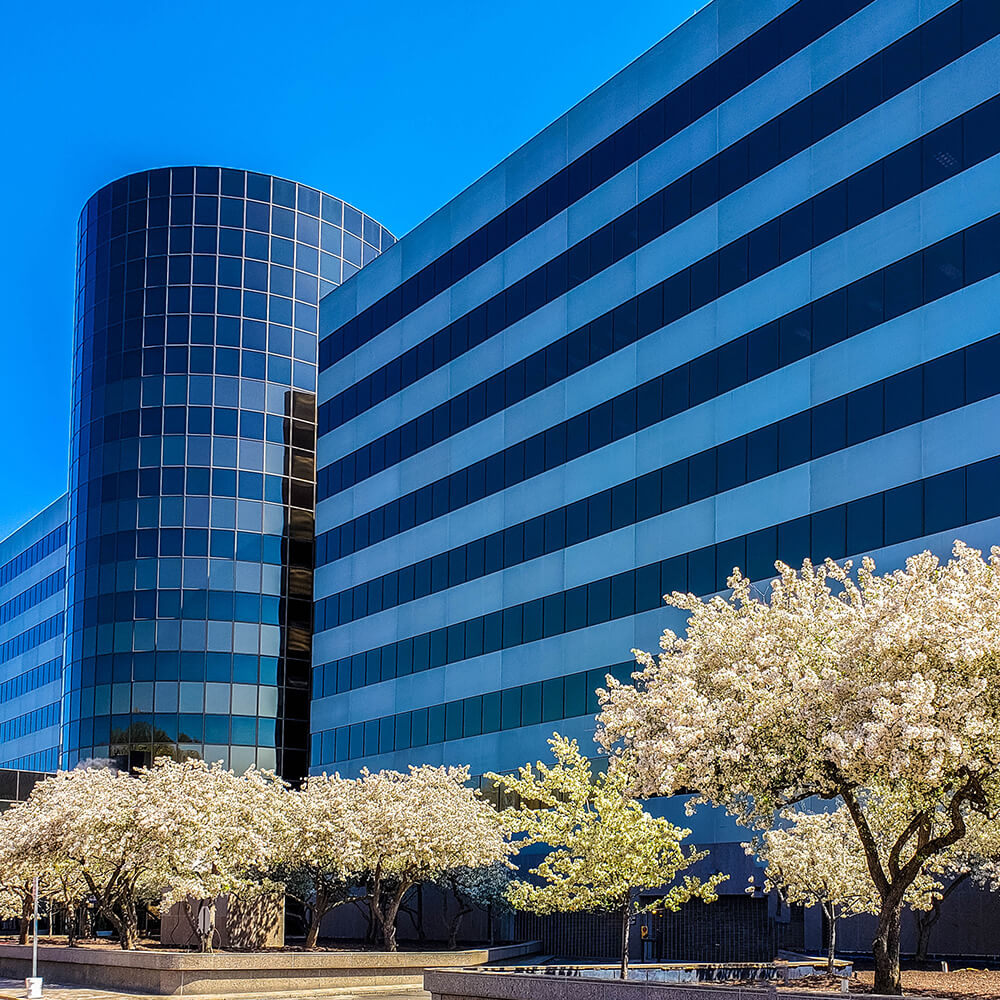 This partnership is a win for Inova and the Center for Personalized Health, it's a win for Shenandoah University, and certainly the students who are about to undertake their classwork and rotations here, but most importantly, it's a win for patients and our regional community.— Mark Stauder, Inova President and COO
Inova facilities have provided clinical learning opportunities for Shenandoah's PT and OT students since the early 1990s, clinical rotations for many Shenandoah nursing students since 2001, as well as clinical experiences for many Shenandoah pharmacy students since 2010.
Pharmacy White Coat Ceremony
"Dear White Coat, when we first met on the stage of that white coat ceremony, I felt that I had no right to bear such a symbol of honor, of responsibility. When I took an oath to do everything in my power to protect my patients, I still felt a little intimidated and that I may be too small to be the man who's destined to wear such a prestigious coat like you. As the semesters rolled on, putting you on felt less like a burden and more like a symbol of confidence and intellect. I knew this day would come, when we would take our last ride. I'll never forget the lives we changed, the differences we made. Now as you claim your rightful place alongside graduation robes and you stand as a testament of hard work, grit, but most importantly, faith."
Shawn Kohlhaas | Doctor of Pharmacy, '16
Shenandoah University and INOVA
Working Together
Shenandoah University and Inova have entered into a collaborative partnership to educate the next generation of health care professionals with an emphasis on population health, pharmacogenomics, and other new healthcare technologies. The partnership will provide health care professionals with the newest and most-needed skills required for patient care in both the present and future. The partnership builds upon the individual strengths of Inova and Shenandoah and expands an existing partnership of 25 years. Inova has committed to make a $5 million investment to support the partnership's educational programs.