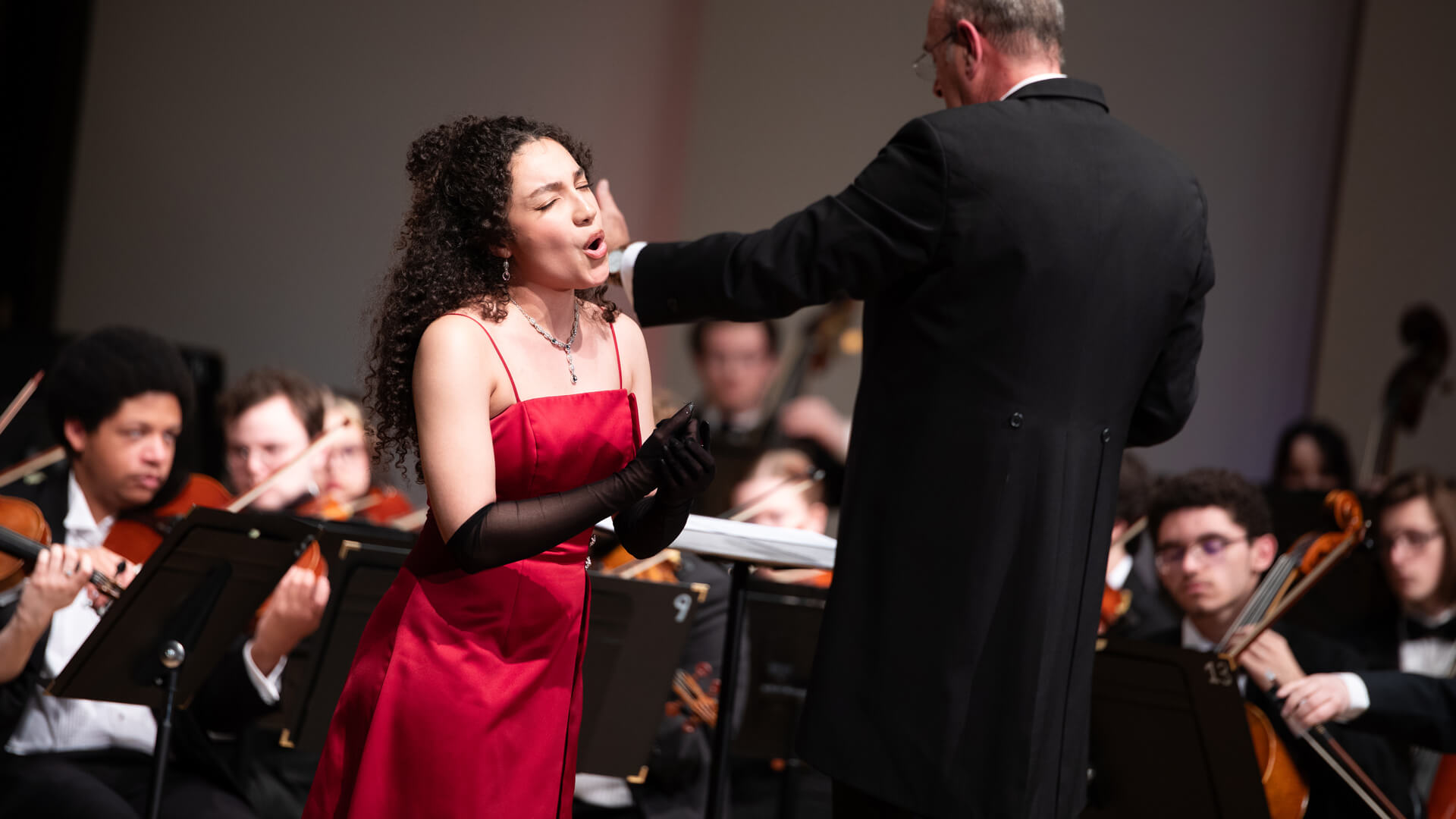 Armstrong Concert Hall
702 University Drive, Winchester, VA
Join us as the Symphony Orchestra accompanies the winners of the Student Soloists Competition, representing students from across the Keyboard, Instrumental and Vocal/Choral Divisions.
Event Details
Armstrong Concert Hall
702 University Drive, Winchester, VA
The Symphony Orchestra culminates its season with music by Tower and Rimsky-Korsakov; and the Conservatory Choir joins the ensemble to present Beach's The Canticle of the Sun.
Event Details
Ohrstrom-Bryant Theatre
620 Millwood Avenue, Winchester, VA
A satirical musical comedy in three acts, the operetta features lively choruses, polkas and jazz-influenced turns performed expertly by our very own Symphony Orchestra.
Event Details