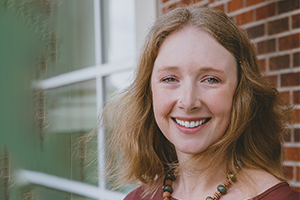 Position:
Assistant Professor
Pronouns:
She/her
Location:
265 C/HPB
Email:
autumn.servera@su.edu
Educational History:
OTD, Shenandoah University; M.S., Occupational Therapy, Shenandoah University; B.S., Psychology, Shenandoah University; Certificate in Spanish Interpreting, Shenandoah University
Fields of Expertise:
Pediatrics (Settings: Inpatient Rehabilitation, Acute Care, Outpatient; Conditions: Acquired Brain Disorders, Spinal Cord Disorders, Complex Regional Pain Syndrome, complex medical needs including Tracheostomies/Ventilators, Functional Neurologic Disorder)
Neurological rehabilitation
Professional Highlights:
Dr. Servera's clinical background is primarily in pediatrics, with more than a decade practicing in the hospital setting (inpatient rehabilitation, acute care, and outpatient rehabilitation). Her passion is teaching and clinical practice with the pediatric neurological population. Dr. Servera is a proud alumna of Shenandoah University.
Presentations:
• Enhancing Inpatient Rehabilitation for Pediatric Spinal Cord Injuries (SCI) Using Child-Centered Education and Interventions; Primary Speaker, AOTA National Conference 2023
• Randall Children's Hospital-Inpatient Rehabilitation Program Reflex Neurovascular Dystrophy Inpatient Program; Oregon Pediatric Therapist Special Interest Group, 2014
• The Effect of Sensory Stories on a Community-Based Activity in Children with ASD; Virginia Occupational Therapy Association Annual Conference 2010
Research:
The Lived Experience of Occupational Therapists Practicing In The COVID-19 Global Pandemic; Post-Professional OTD Capstone (2021)
Ongoing research: A predictive model of discipline by state licensure boards in occupational therapy: A logistic regression analysis (IRB Approval received, data collection and statistical analysis in process)
Ongoing research: Adaptive Technology and Sexual Intimacy. (IRB Approval received, data collection and statistical analysis in process)
Personal Quote:

"Occupational therapy is where science, creativity and compassion collide." Jessica Kensky, 2016 AOTA Welcome Ceremony Keynote Speech
Personal Highlights:
Spending time with family, hiking and exploring the great outdoors, national parks, and international travel (especially Central and South America).