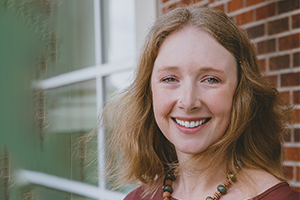 Position:
Assistant Professor
Pronouns:
She/her
Location:
265 C/HPB
Email:
autumn.servera@su.edu
Educational History:
OTD, Shenandoah University; M.S., Occupational Therapy, Shenandoah University; B.S., Psychology, Shenandoah University; Certificate in Spanish Interpreting, Shenandoah University
Fields of Expertise:
• Pediatrics (inpatient rehab, acute, outpatient)
• Neurological rehabilitation
• Pediatric chronic pain, functional neurological disorder, patients with advanced airways
Professional Highlights:
Presentations:
• Enhancing Inpatient Rehabilitation for Pediatric Spinal Cord Injuries (SCI) Using Child-Centered Education and Interventions; accepted Presenter, AOTA National Conference 2023
• Randall Children's Hospital-Inpatient Rehabilitation Program Reflex Neurovascular Dystrophy Inpatient Program; Oregon Pediatric Therapist Special Interest Group, 2014
• The Effect of Sensory Stories on a Community-Based Activity in Children with ASD; Virginia OT Association Annual Conference 2010
Research:
 The Lived Experience of Occupational Therapists Practicing In The COVID-19 Global Pandemic; Post-Professional OTD Capstone 2021
Personal Quote:

"Occupational therapy is where science, creativity and compassion collide." Jessica Kensky, 2016 AOTA Welcome Ceremony Keynote Speech
Personal Highlights:
I love spending time with my family, being outdoors, and travel. My family and I recently relocated back to the east coast after spending the last decade in Oregon and exploring the western U.S. I am looking forward to hiking new areas and planning travel adventures in our "new" home.